About Al Jiyad Stables
Al Jiyad Stables is the home to over 120 Arabian and part Arab horses. We offer desert hacks & training for riders of all levels. Located in the beautiful desert region of Saih Al Salam, we are pleased to be able to operate in the Al Marmum conservation area, giving our guests the chance to see the UAE's native wildlife and nature. Our Stable is also home to the Endurance café and Al Jiyad Tack shop, located on Al Qudra Road, 1km before Bab Al Shams Desert Resort and Spa, Dubai, UAE.
Horses are a rich part of the Arabian culture. Horses and horse riding are even mentioned in the Holy Qur'an in Surah Al-Aadiyaat (Those that run) as well as by The Prophet Muhammad, may Allah bless him and grant him peace, said, "Blessing is in the forelocks of horses until the Day of Rising."
"A love for horses runs in my blood. Don't forget that horses have been bred for centuries by Arabian tribes, they were used for hunting and fighting and they symbolize our history. Horse riding is more than merely sitting on a horse's back. It is nobility and chivalry."
– Sheikh Mohammed bin Rashid (Vice-President of UAE and the Ruler of Dubai)
Read More
what makes al-jiyad stables a different club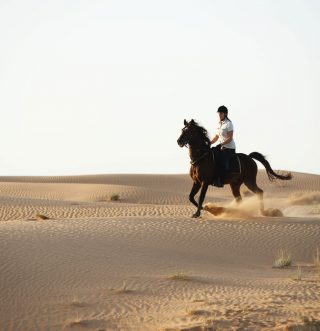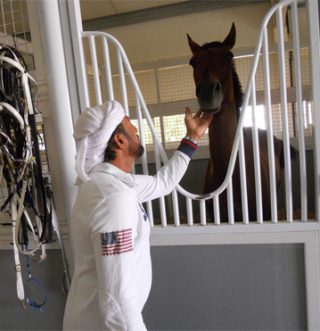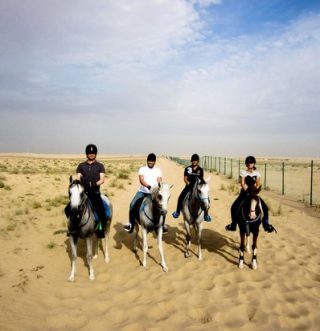 Al-jiyad stables Services
Al-Jiyad Stables provide unique services to its valuable customers to enhance the overall customer experience.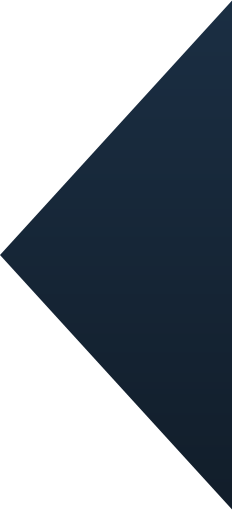 what our visitors say about us

I have been introduced to Al Jiyad several months back and since then I try to go on weekly frequent rides. The guides and trainers are very helpful and the horses are well trained. The owner of the place is always around to check the flow of things; a very down to earth man I must say. Every time I go there I manage to introduce this place to one new friend of mine. I recommend everyone to try it.

The place, the people, the horses – all awesome. I've always experienced great service and always had a great time. Either alone or in a large group. Al jiyad caters to your every need. The horses are well behaved and well looked after. Run by passionate people, you"ll find yourself coming back time and time again. I'd recommend the 5-6 am ride as it's quieter and less humid, or if you're an experienced rider, the full moon treks are a treat.